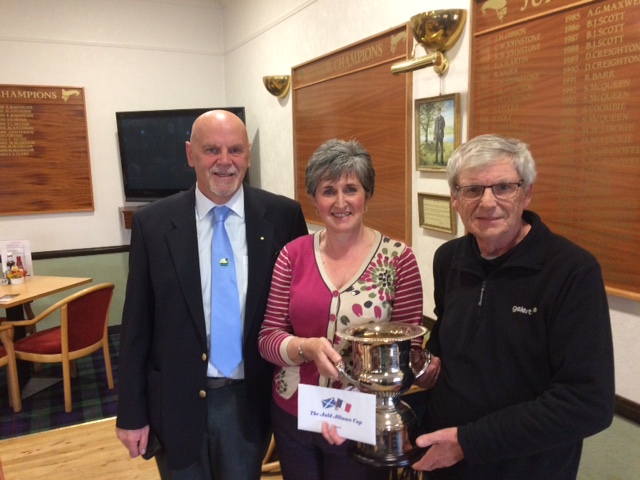 THE AULD ALLIANCE TROPHY
The Auld Alliance Trophy was held on Saturday when 68 couples took part.
The course was in excellent condition.
The day was memorable for Powfoot Ladies Captain Karen Pearson who with her partner Ken Johnstone won with 42 points by virtue of a better inward half from David McGarrie and Kate Burnett.
The prizes were presented by Vice Captain Bryce Kelly
The results were as follows:
1st K. Johnstone & K Pearson Powfoot 42 points bih
2nd D Mc Garrie & K Burnett Lockerbie and Lochmaben 42 points
3rd A Davidson & N Davidson Lochmaben 41 points
4th E Varah & N Varah, Maryport 40 points
5th C Innes & M Kay, D&County & Crichton 38 points bih.
Pictured are Vice Captain Bryce Kelly with winners Karen Pearson & Ken Johnstone